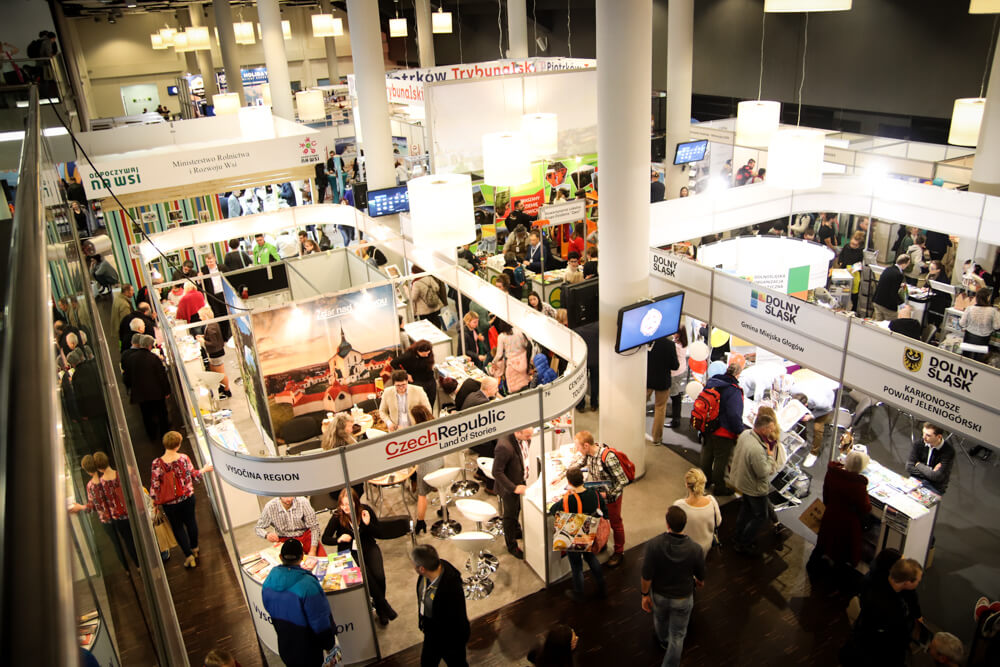 Międzynarodowe Targi Turystyczne
Masz już plany na pierwszy weekend marca? Nie możesz spędzić go przed telewizorem, podczas gdy oferujemy Ci atrakcje na żywo, nowe smaki, ciekawych ludzi i wiele więcej. Każdego dnia powinniśmy odkrywać świat na nowo – nie zrobimy tego siedząc w domu. Jeśli masz w sobie choć odrobinę chęci na nowe przeżycia zapraszamy Cię na kolejną edycję Międzynarodowych Targów Turystyki i Czasu Wolnego, które odbędą się w dniach 28 lutego – 1 marca na Stadionie Wrocław.
Nasi wystawcy z Polski i zagranicy oraz goście specjalni postarają się, aby był to weekend pełen wrażeń, pięknych opowieści oraz licznych konkursów z nagrodami.
Międzynarodowe Targi Turystyczne we Wrocławiu to jedno z najważniejszych wydarzeń targowych w regionie, a odbędzie się ono w Centrum Konferencyjno-Eventowym Stadion Wrocław.
Zapraszamy wszystkich! Turystów indywidualnych, grupy, rodziny z dziećmi, seniorów, uczniów i dosłownie każdego, kto planuje wakacje, podróże, wycieczki i inne formy turystyki. Świat jest piękny, trzeba go zobaczyć!
—————————————————————————————–
Program i szczegóły wydarzenia wkrótce!!
_______
Godziny otwarcia:
Piątek, 28 luty : 10:00 – 17:00
Sobota, 29 luty: 10:00 – 17:00
Niedziela, 1 marca: 10:00 – 16:00
_______
Ceny biletów:
Bilet jednodniowy / normalny – 15 zł
Bilet jednodniowy / ulgowy – 10 zł*
Karnet dwudniowy / normalny – 20 zł
Karnet dwudniowy / ulgowy – 15 zł
Karnet trzydniowy / normalny – 30 zł
Karnet trzydniowy / ulgowy –20 zł
Bilet grupowy – 8 zł (przy zakupie powyżej 10 biletów)
* Bilety ulgowe przysługują uczniom szkół podstawowych, ponadpodstawowych, studentom, emerytom i rencistom po okazaniu ważnej legitymacji oraz osobom niepełnosprawnym.