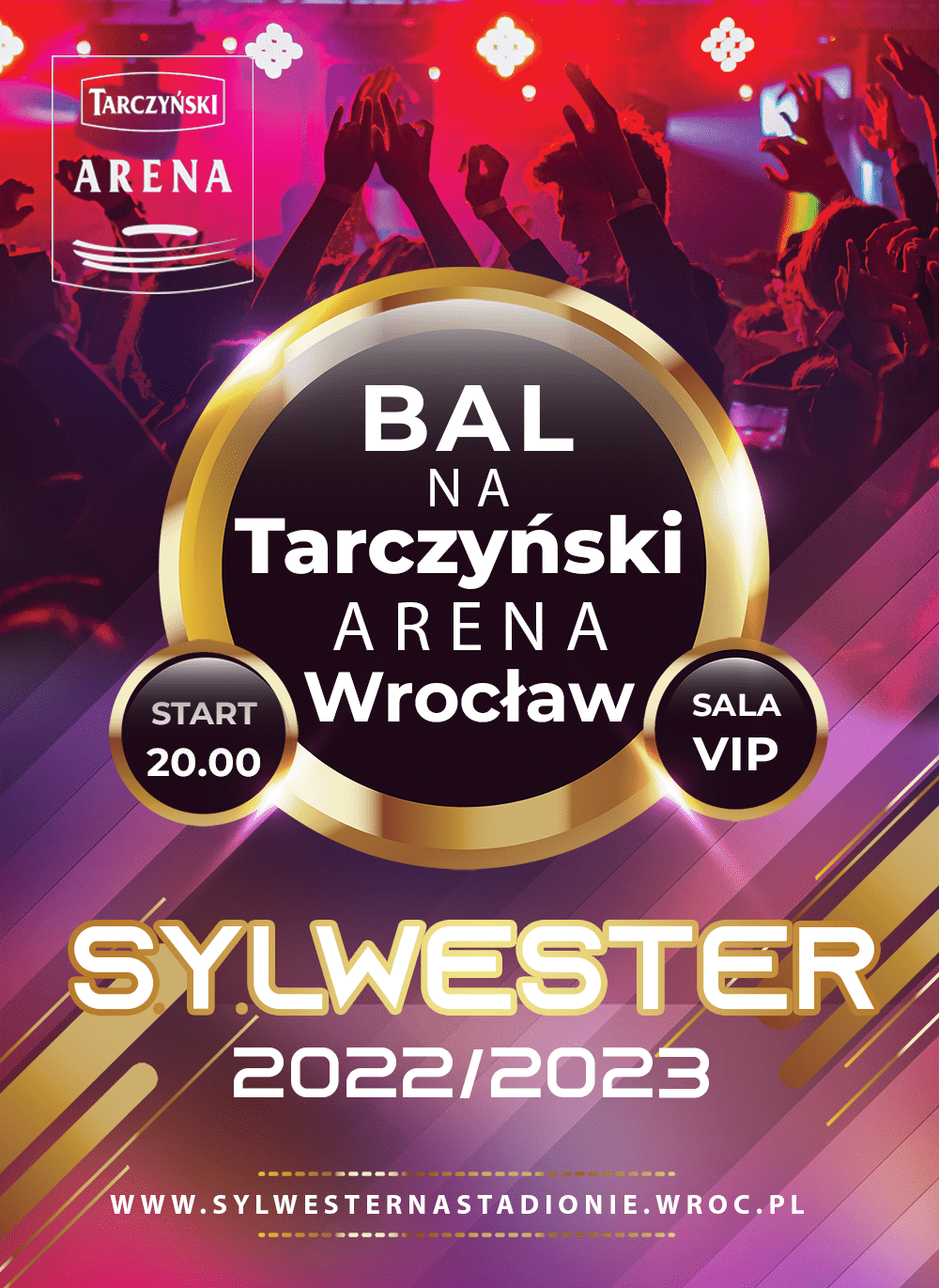 Sylwester na Stadionie
Spędź tę jedyną w roku noc na największej Imprezie we Wrocławiu!
Już dziś zarezerwuj miejsce na Balu Sylwestrowym w wyjątkowym wnętrzu sali VIP na Tarczyński Areny. O cudowną atmosferę wydarzenia zadbają DJ Gambit i Zespół CelebrateDJ – muzyką taneczną i znanymi ponadczasowymi przebojami – dopilnują tego, aby parkiet do od początku do końca imprezy był pełen!
Będzie to bez wątpienia największy Sylwester we Wrocławiu – wspólnie będzie bawić się 950 osób. Wyszukane menu i niebanalne drinki serwowane przez profesjonalnych barmanów zachwycą uczestników.
To wyjątkowe miejsce jest doskonale skomunikowane – można przyjechać transportem miejskim(autobusy, tramwaje, taksówki), ale także własnym samochodem. Przy Stadionie znajduje się bardzo pojemny parking.
– 31.12.2022 – start godzina 20.00
– sala VIP
– cena 425 zł (w cenie – menu, napoje, oprawa muzyczna, obsługa, zabezpieczenie medyczne oraz ochrona)
– alkohol – przynieś własny lub skorzystaj z możliwości zakupu w naszym barze (drinki, wódka, wina, whisky i piwo)
Więcej szczegółów na stronie www.sylwesternastadionie.wroc.pl
Zapraszamy do kontaktu – rezerwacja miejsc za pośrednictwem maila impreza@sylwesternastadionie.wroc.pl oraz telefonu 570 770 888.
Na podane przez Państwa adresy mailowe wyślemy informator, menu i mapkę z ustawieniem stolików.
Baw się z nami!