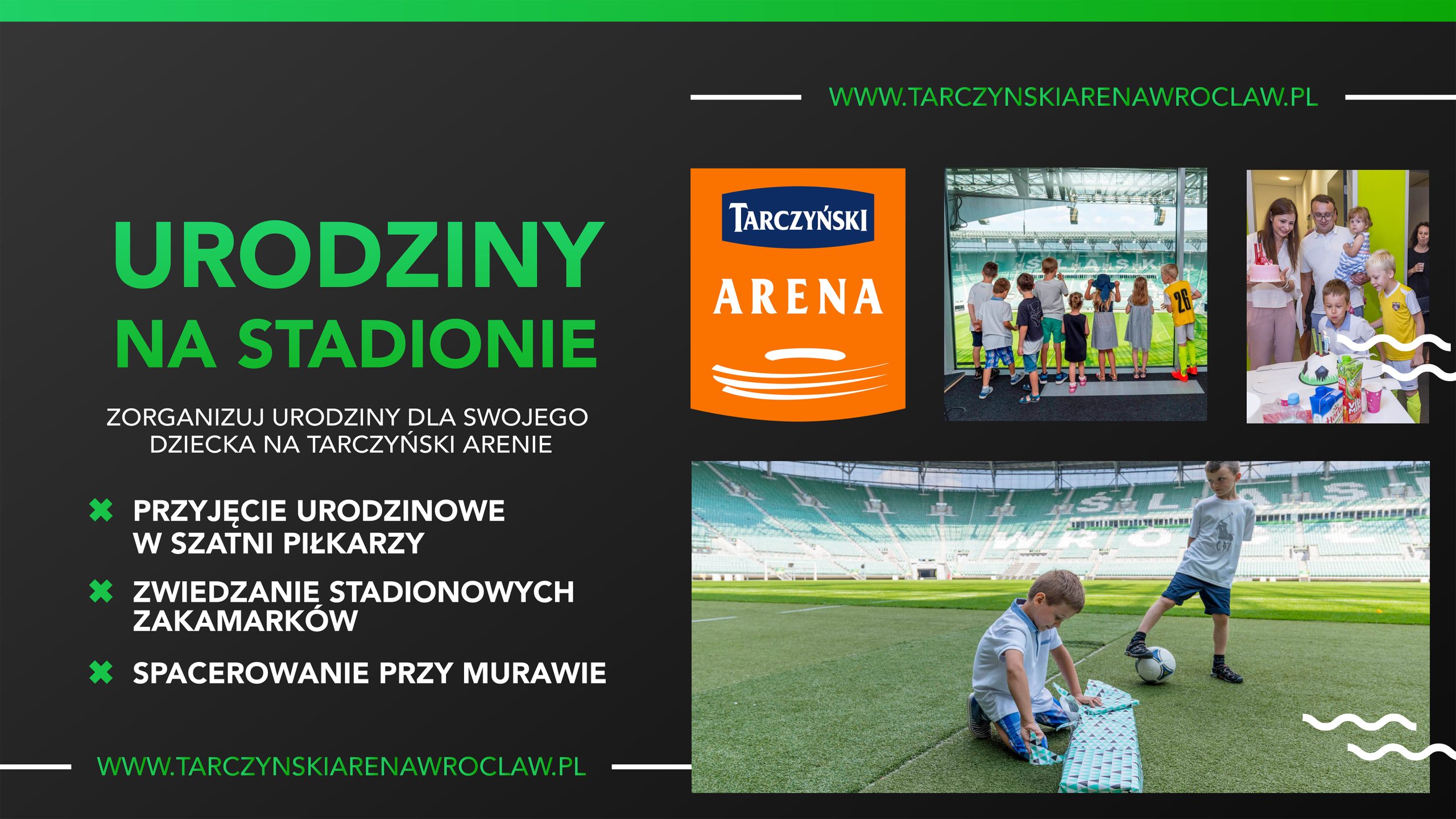 Urodziny na Tarczyński Arenie
100 lat odśpiewane w szatni piłkarzy, możliwość zobaczenia z bliska murawy, podziwianie stadionu z pokoju komentatorów i loży VIP, poznanie niedostępnych na co dzień zakamarków – wycieczka na Tarczyński Arenę to przepis na niezapomniane urodziny!
Zwiedzanie urodzinowe jest realizowane w różnych wariantach w zależności od wieku i zainteresowań solenizanta lub solenizantki oraz gości. Możliwe scenariusze zwiedzania urodzinowego obejmują zwiedzanie połączone z elementami zabaw piłkarskich lub gry terenowej, podczas której dzieci poruszają się z mapką i rozwiązują łamigłówki. To sprawia, że impreza jest atrakcyjna nie tylko dla fanów i fanek piłki nożnej!
Więcej info: Urodziny na Tarczyński Arenie Wrocław (tarczynskiarenawroclaw.pl)