TV Studio (164m2) localized in the Euro Hall is the perfect place for holding any kind of conferences, webinars, product placements, live broadcasts, all this with a green screen use.
In our professional TV Studio is a special audience space (45m2).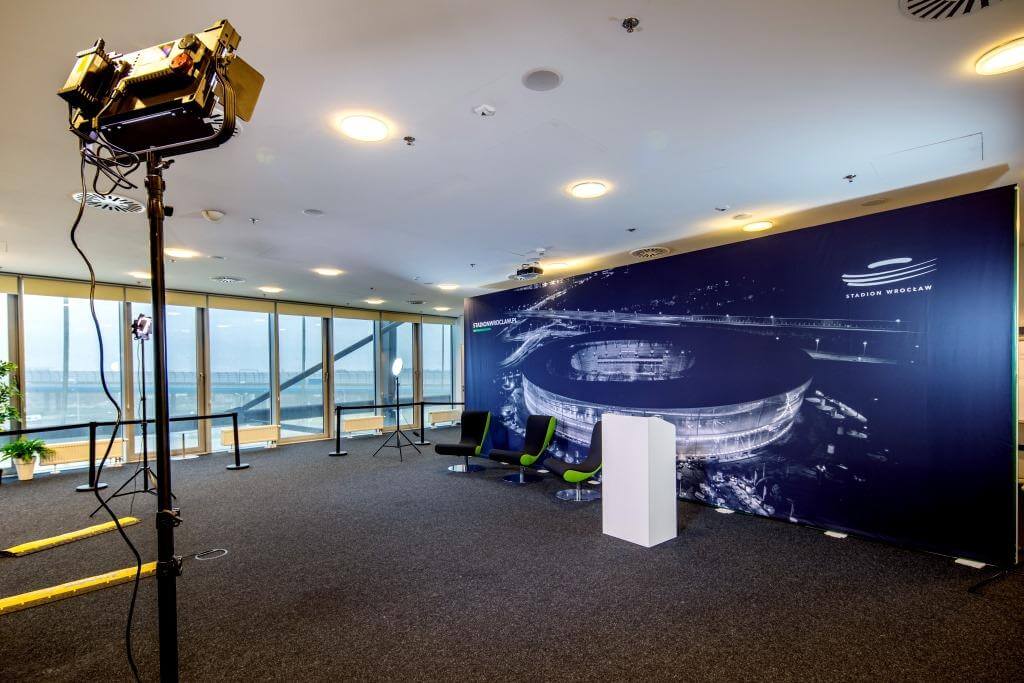 In addition to a full space rental, there is a possibility of broadcasting from other Stadium spaces:
Studio, L6.
Terrace, ground floor.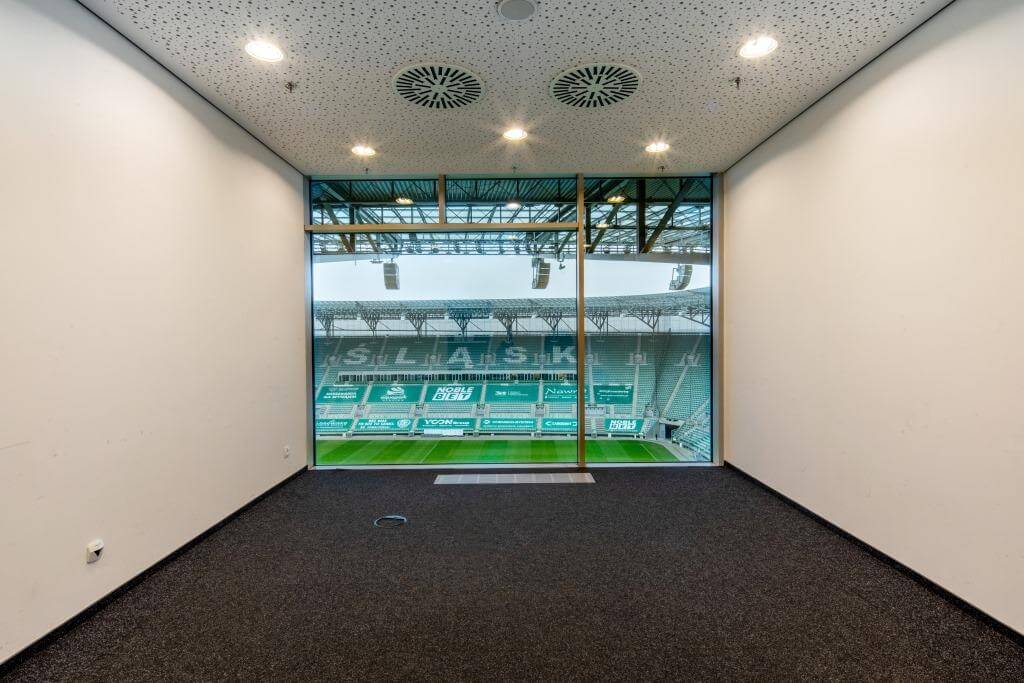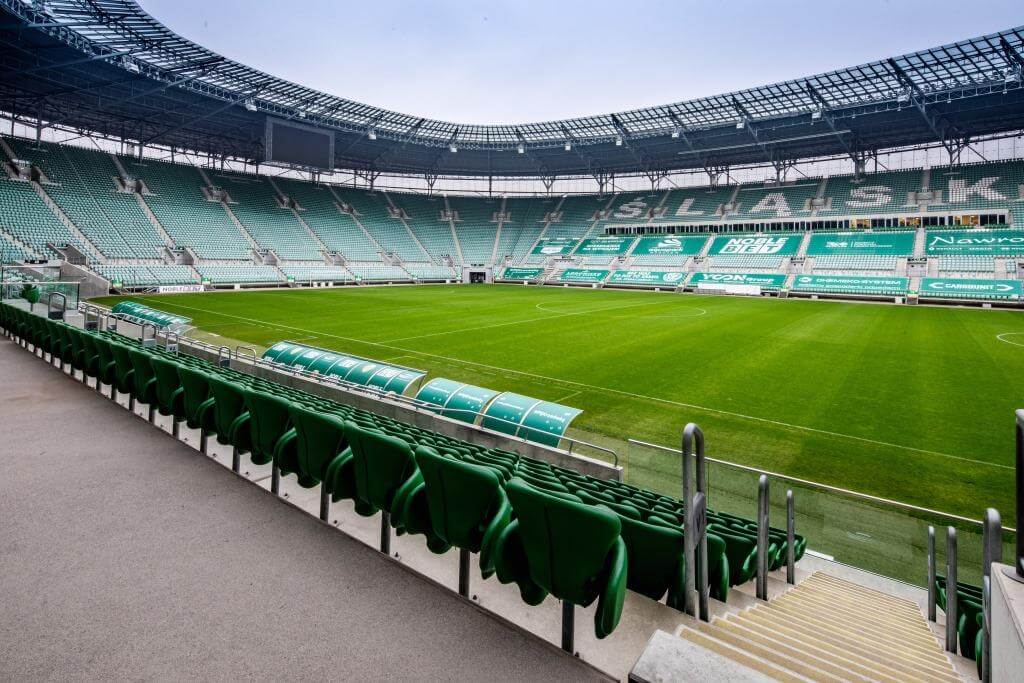 Basic equipment package:
Multimedia equipment (2 cameras, a video mixer, wiring, computers)
Audio equipment (a mixer, 2 tie-clip microphones)
Lighting equipment
An overview monitor on a tripod
A prompter in a floor casing
An overview audience monitor in a floor casing
A broadband internet connection
Scenography (7×2,8m), a white speaking platform, chairs, tables
Live presentation broadcast
Client's social media streaming platform broadcast
Live file broadcast
Broadcast service
Total price:
Space rental, equipment, tech service, and broadcast: 3 950 PLN Netto
Additional equipment and services:
Additional tie-clip microphone : 50 PLN netto
Broadcast help on client's platforms: 300 PLN netto per channel
Every additional camera: 500 PLN netto
Client's graphics broadcast : 30 PLN netto per graphic
Broadcast recording cut: 50 PLN netto per recording
Remote calls: 350 PLN netto per 1 call
Youtube – a private link with a possible website usage: 500 PLN netto
Vimeo – a private link with a possible website usage: 1 000 PLN netto
Straming platform – branding, transmission window, limited access, chat: 1 900 PLN netto
Graphic projects:
Key Visual – graphic event theme development – 2 000 PLN netto
Animated breakbumper – animations development in Key Visual [one animation]: 150 PLN netto
Breakfiller – static graphic development in Key Visual [one graphic]: 35 PLN netto
Bumper/Intro – starting animation/bumper development in Key Visual 10-15 sek. [one animation]: 500 PLN netto
Stinger – stinger/ transition animation devleopment (2-3 s) (usually just containing a logo or simple text) [one animation]: 250 PLN netto
Logoloop – logoloop animation development (usually containing looped logos) [one animation]: 250 PLN netto
Info – name/surname ticker development with a simple text [one animation]: 250 PLN netto
News ticker– information/news ticker development [one animation]: 250 PLN netto