This is one of the longest and the only covered go-kart track in Poland.
You can drive at a speed of up to 60 km/h, also after dark as the facility is illuminated. The track is open all week from 10.00 am to 11.00 pm. The exceptions are matchdays and other event days. There are also 30 go-karts for persons over 16 years of age. Children aged 7-16 can enjoy the ride in slower models. And children aged 4-8 can use a special mini-go-kart track. The cost of each 10-minute ride is 28 PLN. It is also possible to ride in double karts – tandem.
Release Your character at Le Mans track.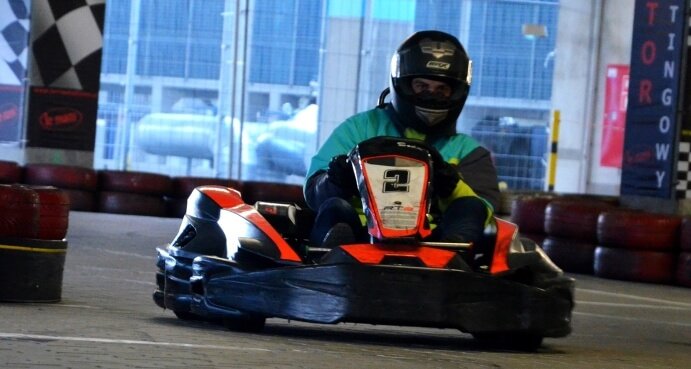 Opening hours
Monday – Thursday:
Friday:
Saturday – Sunday:
Fees
Adults and children from 16 years old
10 min. – 39 PLN
20 min. – 70 PLN
30 min. – 99 PLN
Children from 4 to 16 years old
10 min. – 30 PLN
20 min. – 54 PLN
30 min. – 76 PLN
Tandem (double go-kart)