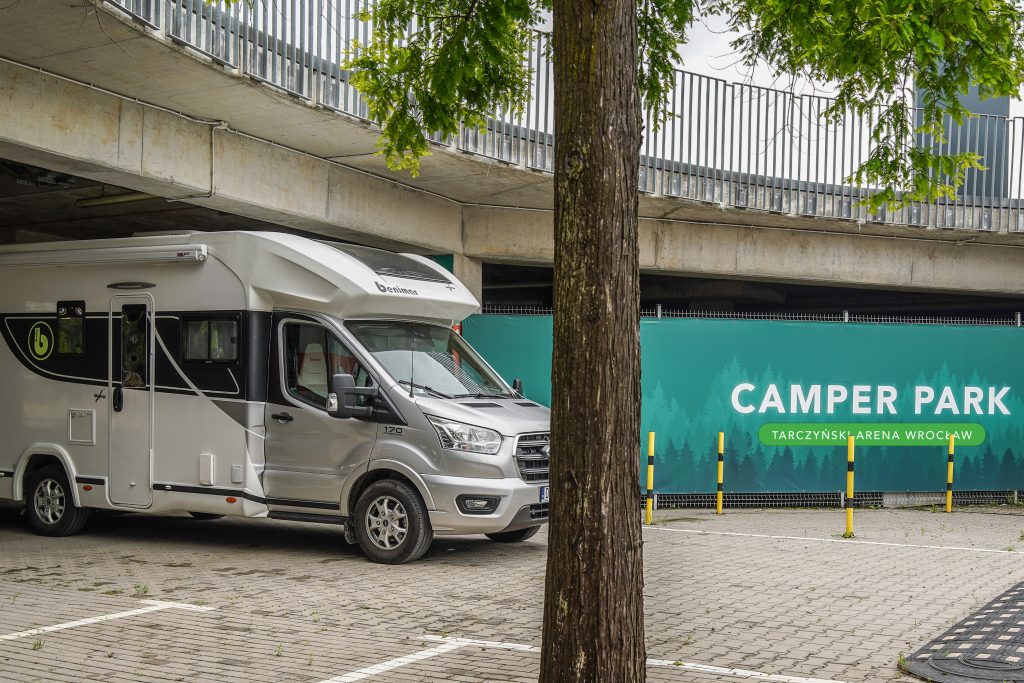 Camper Park at Tarczyński Arena Wrocław
Parking at Tarczyński Arena Wrocław is now also accessible to camper owners.
Are you on your caravan journey in the west of Poland and want to visit the city of Wrocław? Stay at our Camper Park, leave your camper, commute into the city and spend a fun-filled day sightseeing historical landmarks Wroclaw has to offer.
Opening hours
Camper Park on Tarczyński Arena Wrocław is open 24/7 for a whole year. Exceptions are match and other event days, as well as days leading up to them. Before planning your trip please refer to our event calendar. Our clients have unlimited access to their parking space, fresh water from a water hook-up, electricity, a drainage system, and recreational space for children and animals. The parking is guarded and monitored.
Entry
Our caravan parking is located right on the A8 (AOW) motorway exit. After driving through gate A on parking barriers click the "info" intercom button and say the magic word "camper park". Then just follow the signs, until you end up on parking grounds.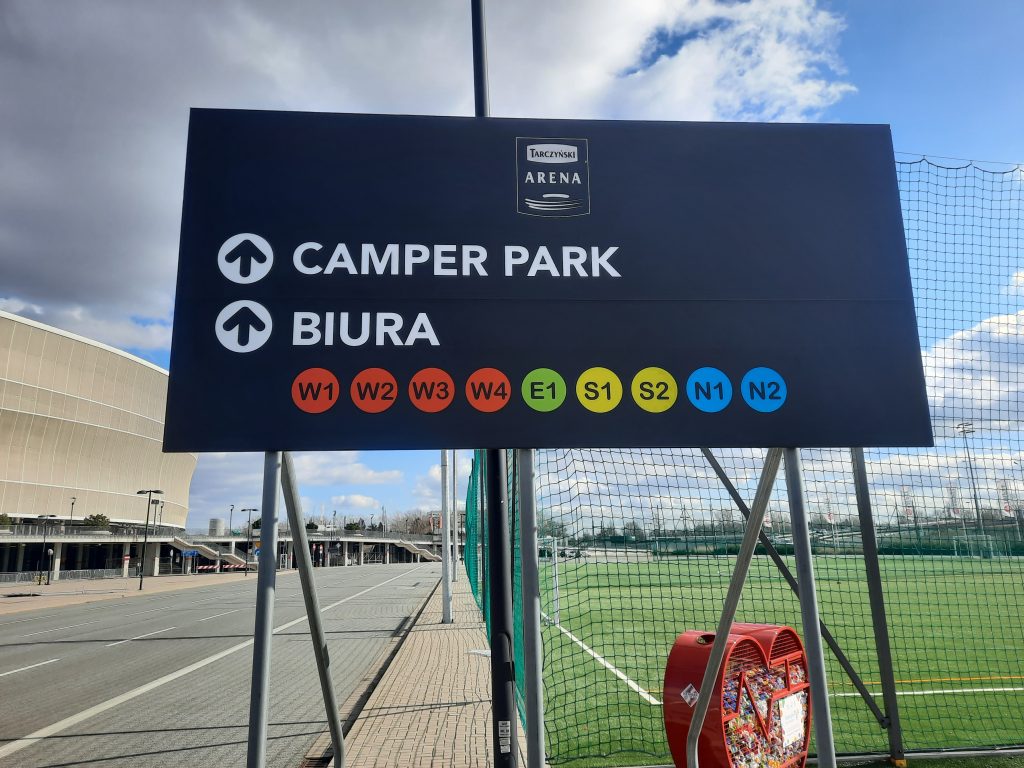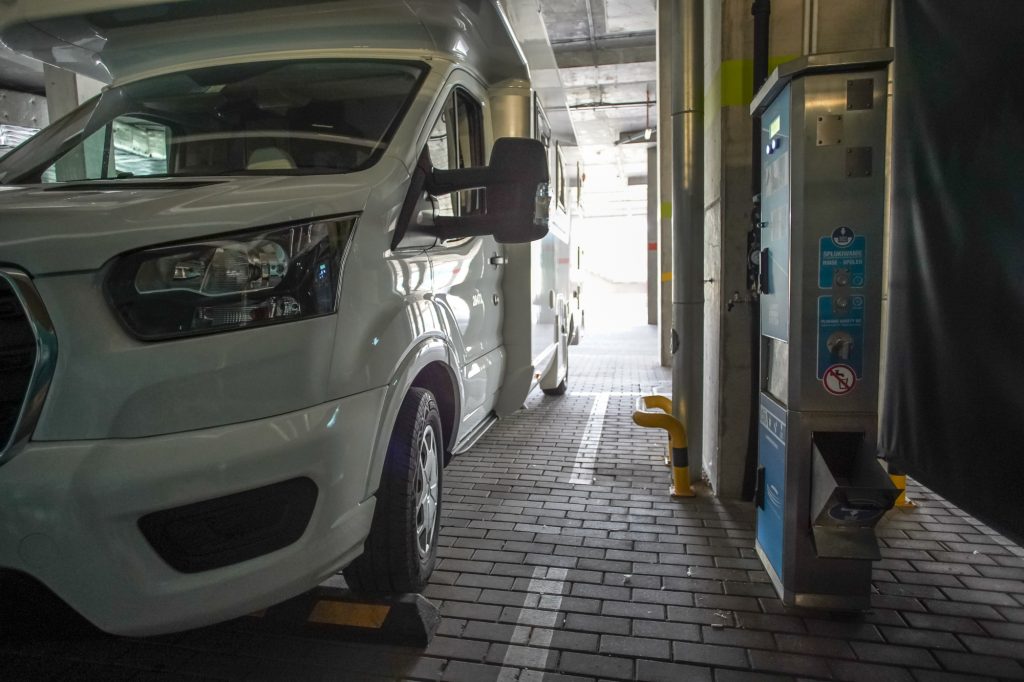 Camper service point
Our service point is located about 300 meters from parking grounds. It consists of a drainage system for gray and black water discharge and a service column, which has a freshwater dispenser, a toilet cassette bin, and a separate water tap for rinsing toilet cassettes.
Height limits
Camper park at Tarczyński Arena Wrocław consists of two height zones – with a 4 m limit and a 3,5 m limit. When navigating across Camper Park, please be aware of height limitations signs and park your vehicle accordingly. Our Camper Park has both uncovered and covered parking spots. A parking spot measures 5 x 10 m. For four parked campers falls one electricity box (16A).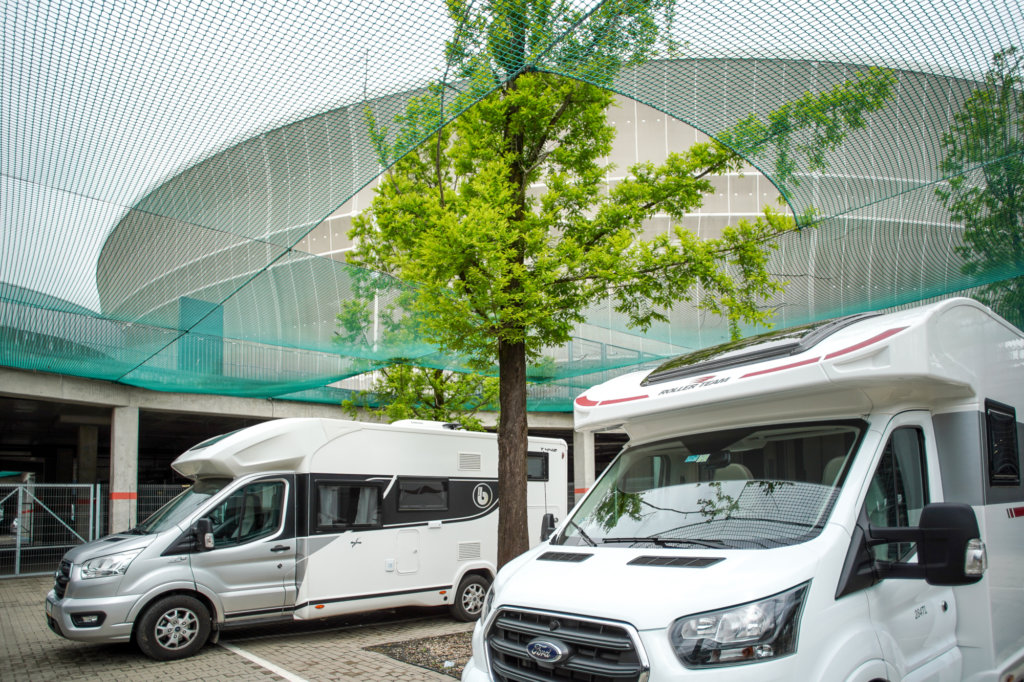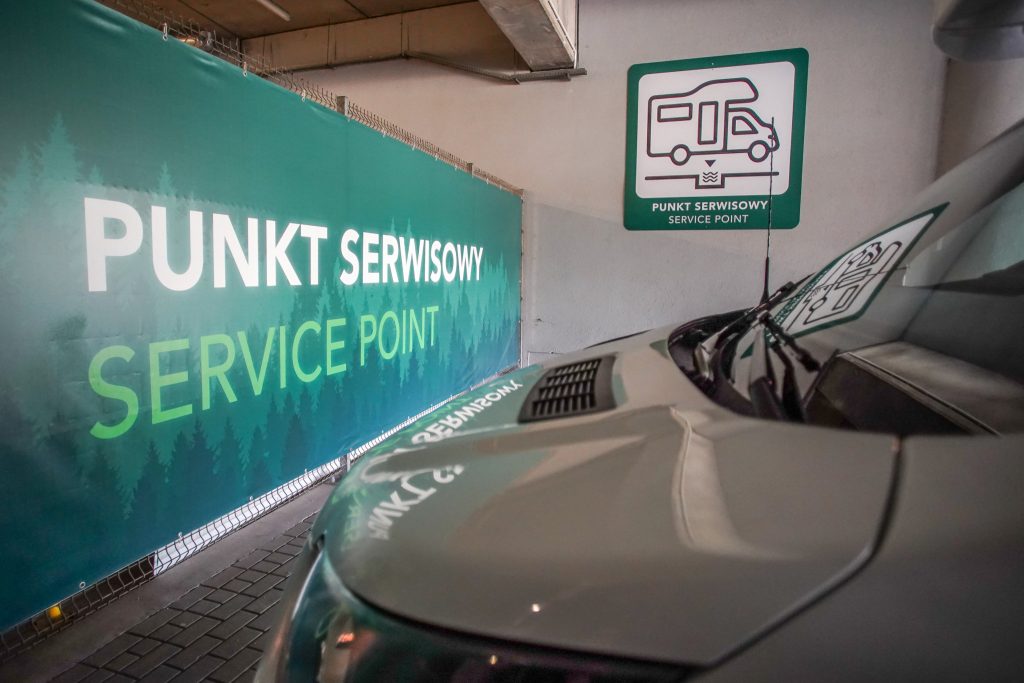 Please pay after you've parked your camper. For parking fees, visit: parking.vectorsoft.pl/mvc/pl
or pay directly in the parking metre at the place