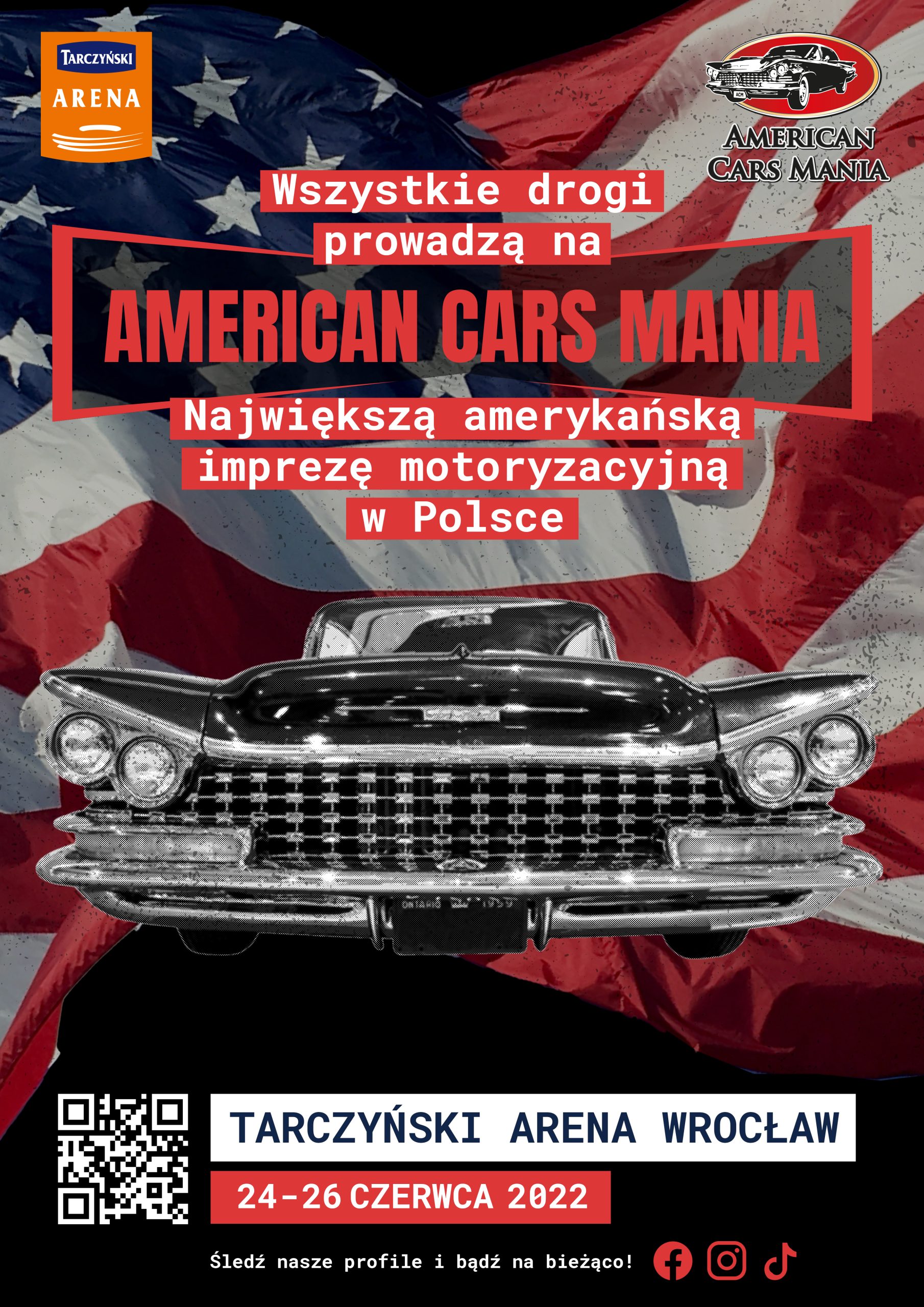 American Cars Mania 2022
American Cars Mania to największe wydarzenie tego typu w Polsce i jedno z większych w Europie, które łączy klimat międzynarodowych zlotów motoryzacyjnych, targów branżowych oraz imprezy rekreacyjnej. Piknik, który gromadzi właścicieli pojazdów amerykańskich, wielu wystawców oraz tysiące widzów..
American Cars Mania to wyraz fascynacji pojazdami amerykańskimi – ich pięknem, mocą i ponadczasowością.
W czasie wydarzenia oglądać można zarówno klasyczne, pięknie odrestaurowane jak i nowoczesne maszyny, motocykle, trucki oraz pojazdy militarne. Punktem centralnym imprezy jest wystawa pojazdów zza oceanu, jednak towarzyszy jej dużo innych atrakcji przygotowanych dla publiczności – zarówno w dzień, jak i wieczorem każdy znajdzie coś dla siebie.
ACM to piknik rodzinny gdzie maluchy mogą brać udział w zabawach edukacyjnych, a Mamy zmienić swoją stylizację na Pinup Girl zgodnie z amerykańskimi trendami modowymi pierwszej połowy ubiegłego wieku. American Cars Mania na stałe już zagościła w kalendarzu wystaw samochodowych.
Więcej informacji oraz bilety dostępne na stronie: www.americancarsmania.pl