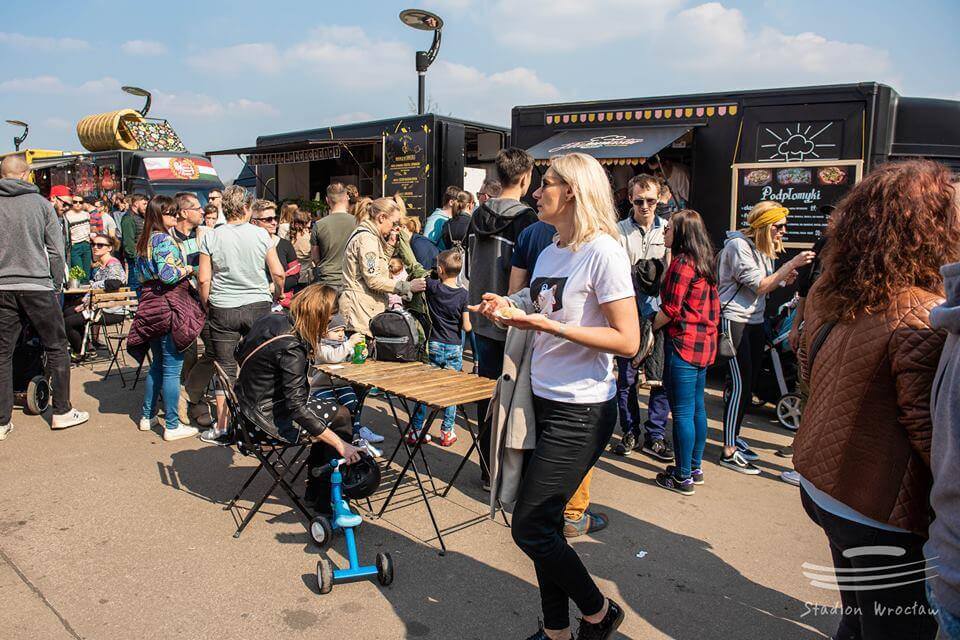 Foodtruck Festival
???? A GREAT OPENING OF THE STREET FOOD SEASON is waiting for you!
️ We eat at the stadium – the Great Foodtruck Rally will take place at one of the most modern sports facilities in Poland –  Stadium Wrocław!
???? Delicious food will be served from morning to evening by restaurants on wheels!
???? Our exhibitors are real culinary enthusiasts who buy the hearts of the inhabitants of Poland with their love of the kitchen!
Experience a great feast in one weekend and explore almost the whole world of flavors!
We eat at the stadium:
???? 70 food trucks
???? Thousands of guests
???? Prestigious location
????‍????‍????‍???? Picnic character of the event
???? Rich culinary offer
???? Wide promotional campaign
???? Promotion of good and healthy food
️ 17.5 thousand square meters of area
???? Look for our vouchers in competitions organized by local media!
????Miejsce:
Stadium Wrocław,
Aleja Śląska 1, 54-118 Wrocław