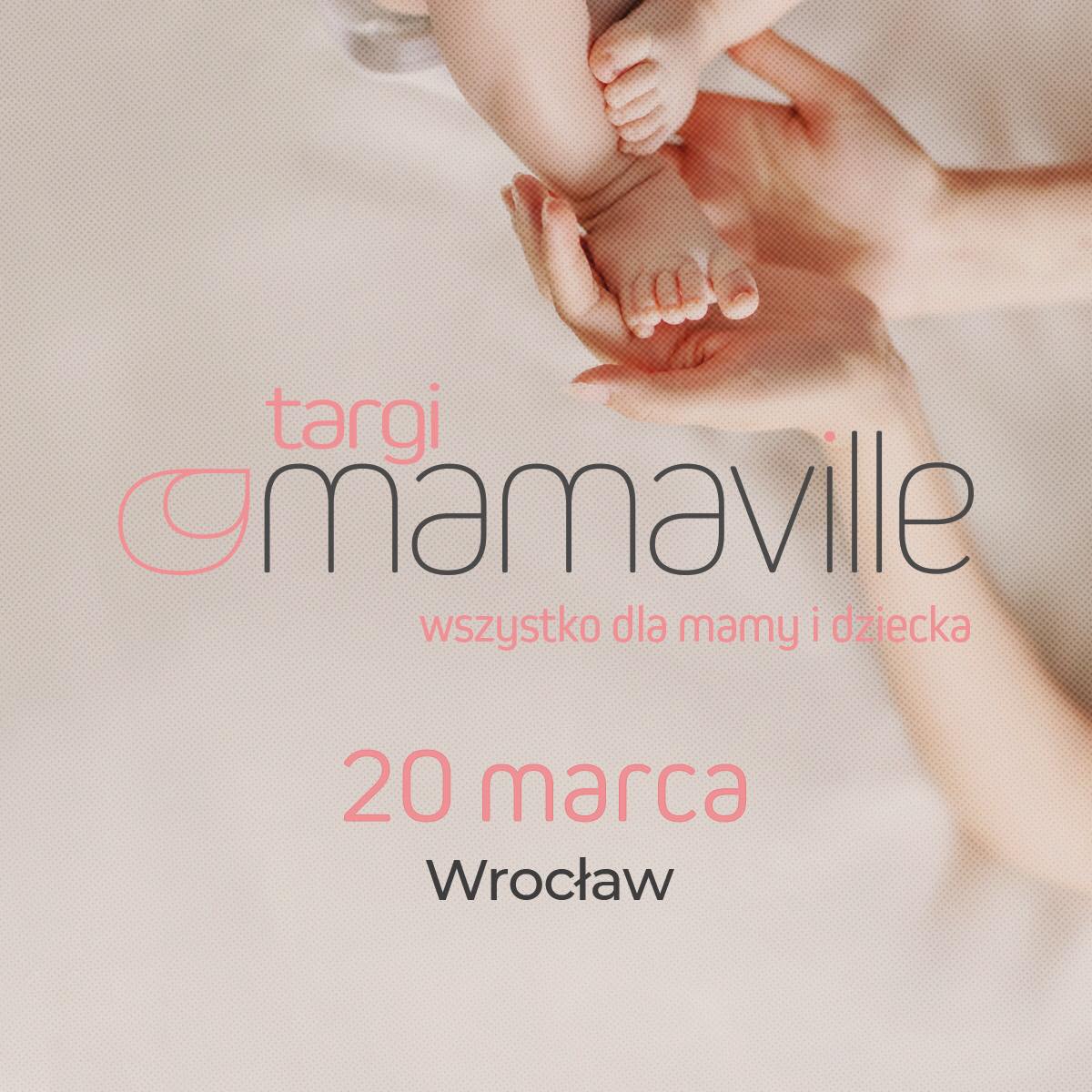 TARGI MAMAVILLE WROCŁAW
Mamaville powstało jako projekt zaprzyjaźnionych kobiet, chcących kreatywnie i edukacyjnie rozwinąć temat macierzyństwa, dostrzegając swego rodzaju niszę, którą idealnie wypełniłaby inicjatywa wspierania przedsiębiorczych matek. Kobiet, które spełniając się w macierzyństwie, znalazły w nim również inspirację do tworzenia rzeczy jakich dotychczas brakowało im na rynku, rzeczy produkowanych z pasją i z najlepszych surowców i w większości wyprodukowane w Polsce.
Mamaville stało się więc przestrzenią, gdzie podczas Targów dla Mamy i Dziecka, twórcze i aktywne mamy mogły zaprezentować swoje autorskie kolekcje odzieży czy akcesoriów dziecięcych, poddać ocenie innych własną wytwórczość prowadzoną na mniejszą lub większą skalę, przetestować ofertę wyselekcjonowanych producentów, dokonać wymiany myśli, poglądów i pomysłów.
Jako doświadczony organizator Targów dla Mamy i Dziecka, Mamaville uczy, że radość z bycia rodzicem niesie ze sobą nie tylko nowe wyzwania coraz bardziej intensywnego życia, ale prowokuje też do podejmowania działań na kolejnych polach.
Dotychczasowe osiągnięcia Mamaville – 5 lat organizowania ogólnopolskich targów i przeszło 35 edycji specjalnych wydarzeń w Warszawie, Wrocławiu, Gdańsku, Poznaniu, Krakowie, grono zaprzyjaźnionych wystawców i tłumy uśmiechniętych klientów, z wiarą i entuzjazmem.
Poza tym prężnie działająca platform sprzedażowa online mamaville.pl dostępna wszędzie, gdzie przyjdzie Wam ochota na zakupy u sprawdzonych projektantów i dostawców.
Mamaville.pl to wspólna przestrzeń dla marek kreatywnych mam. Firmom, które są na początku swojej drogi takim, które chrzest bojowy kapryśnego, rodzimego rynku mają już za sobą oraz takim, które dopiero kiełkują w głowach swoich przyszłych właścicielek, projektantkom z branż: Ubrania / Zabawki / Wystrój wnętrz / Akcesoria / Edukacja. To właśnie z myślą o nich uruchomiona została platforma sprzedażowa mamaville.pl, gdzie każdy sprzedawca może zaprezentować swoją ofertę i jednocześnie zarządzać swoim e-store w ramach serwisu.