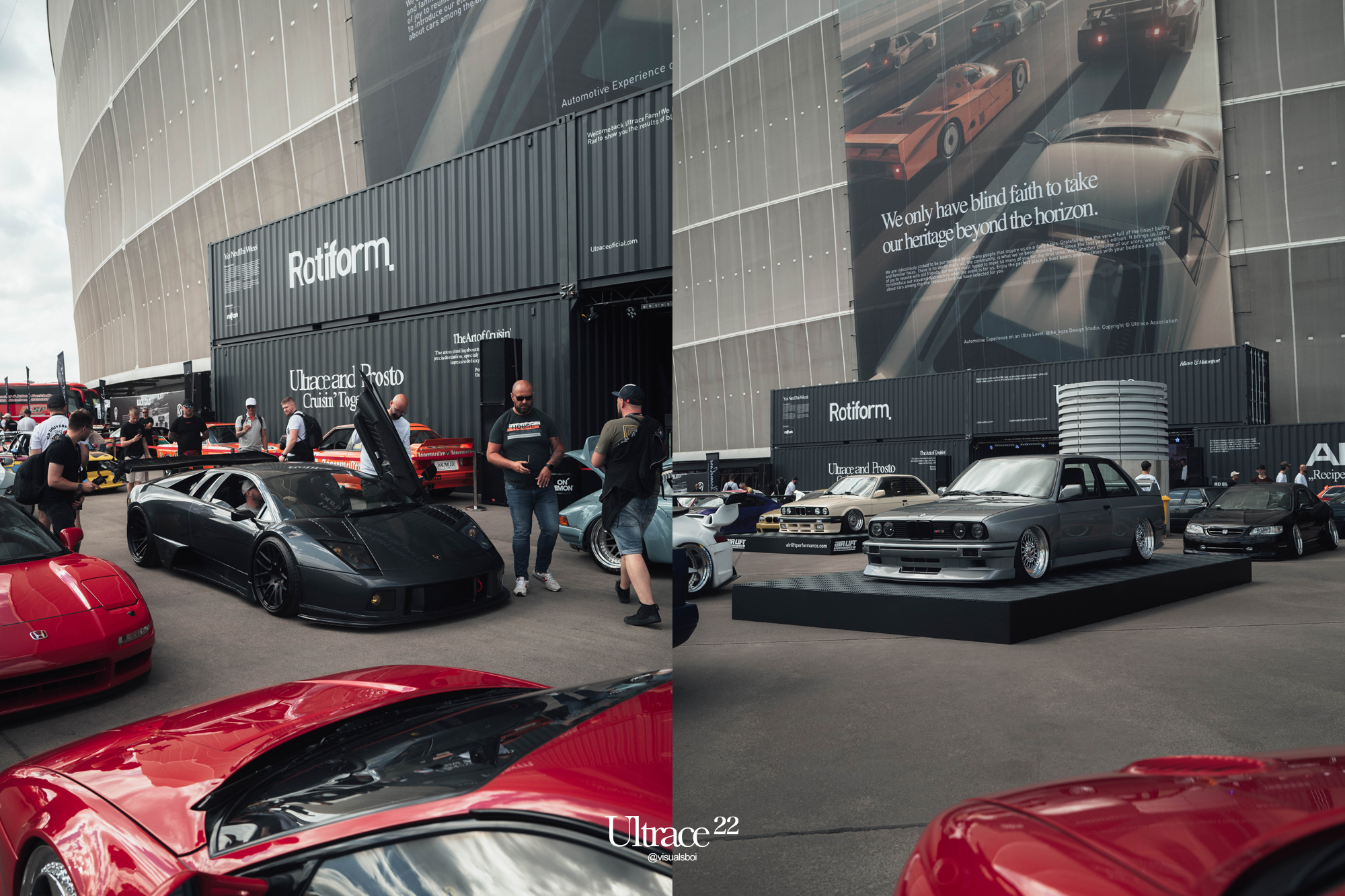 Ultrace 2023
Ultrace to jedyne wydarzenie motoryzacyjne, dla którego do Polski przyjeżdżają setki starannie wyselekcjonowanych aut z całej Europy. W ciągu dekady istnienia marki, stworzyliśmy nowy standard wydarzeń o charakterze motoryzacyjnym. Formuła wydarzenia jest oparta na formach estetycznych inspirowanych wydarzeniami ze świata mody, sztuki współczesnej i muzyki. To, co odróżnia to wydarzenie od innych to fakt, że wszystkie prezentowane samochody przechodzą restrykcyjną selekcję. Spośród kilkunastu tysięcy zgłoszeń tylko najlepsze 1000 pojazdów ma szansę pojawić się na wydarzeniu. W tym miejscu warto zobaczyć relacje z poprzednich lat, by wiedzieć czego spodziewać się po kolejnej edycji. Międzynarodowy format wystawy mierzony jest tysiącami kilometrów, które kierowcy pokonują, aby wziąć w niej udział. Jednocześnie każdy z przebytych kilometrów jest najlepszą rekomendacją dla tych, którzy nigdy wcześniej nie mieli okazji odwiedzić naszego wydarzenia.
Ultrace to jedyna okazja, aby podziwiać unikatowe samochody z całej Europy, cieszyć się driftingiem w najlepszym wydaniu i poczuć unikalną atmosferę charakterystyczną tylko dla naszego wydarzenia. Bezkompromisowe nastawienie na jakość pozwoliło nam na stworzenie jednej z najbardziej rozpoznawalnych imprez motoryzacyjnych na świecie. Cieszymy się, że nasza konsekwencja w działaniu została doceniona przez czołowe marki branży motoryzacyjnej, których stoiska wystawiennicze będzie można zobaczyć w czerwcu we Wrocławiu.
Czego możesz się spodziewać po kolejnej edycji?
– ponad tysiąca topowych aut z całej Europy
– widowiskowego dwudniowego Drift Show
– wystawców z całego świata
– międzynarodowego składu sędziowskiego
– wyjątkowych stref specjalnych
– unikalnego klimatu i niezapomnianych wrażeń.
Dzień 1: Sobota, 10 Czerwca, 2023: 12:00 – 20:00
Dzień 2: Niedziela, 11 Czerwca, 2023: 12:00 – 18:00
SOBOTA 10.06.2023
12:00 – 20:00 Otwarcie bram dla widzów
12:00 – 20:00 Drift Show
13:00 – 13:30 Przywitanie, prezentacja sędziów
14:00 – 18:00 Panele dyskusyjne
18:00 – 18:30 Prezentacja TOP16
20:00 – 20:15 Zamknięcie bram
23:00 – Afterparty.

NIEDZIELA 11.06.2023
12:00 – 18:00 Otwarcie bram dla widzów
12:00 – 18:00 Drift Show
13:00 – 16:00 Panele dyskusyjne
15:30 – 16:30 Rozdanie nagród
18:00 – 18:15 Zakończenie imprezy