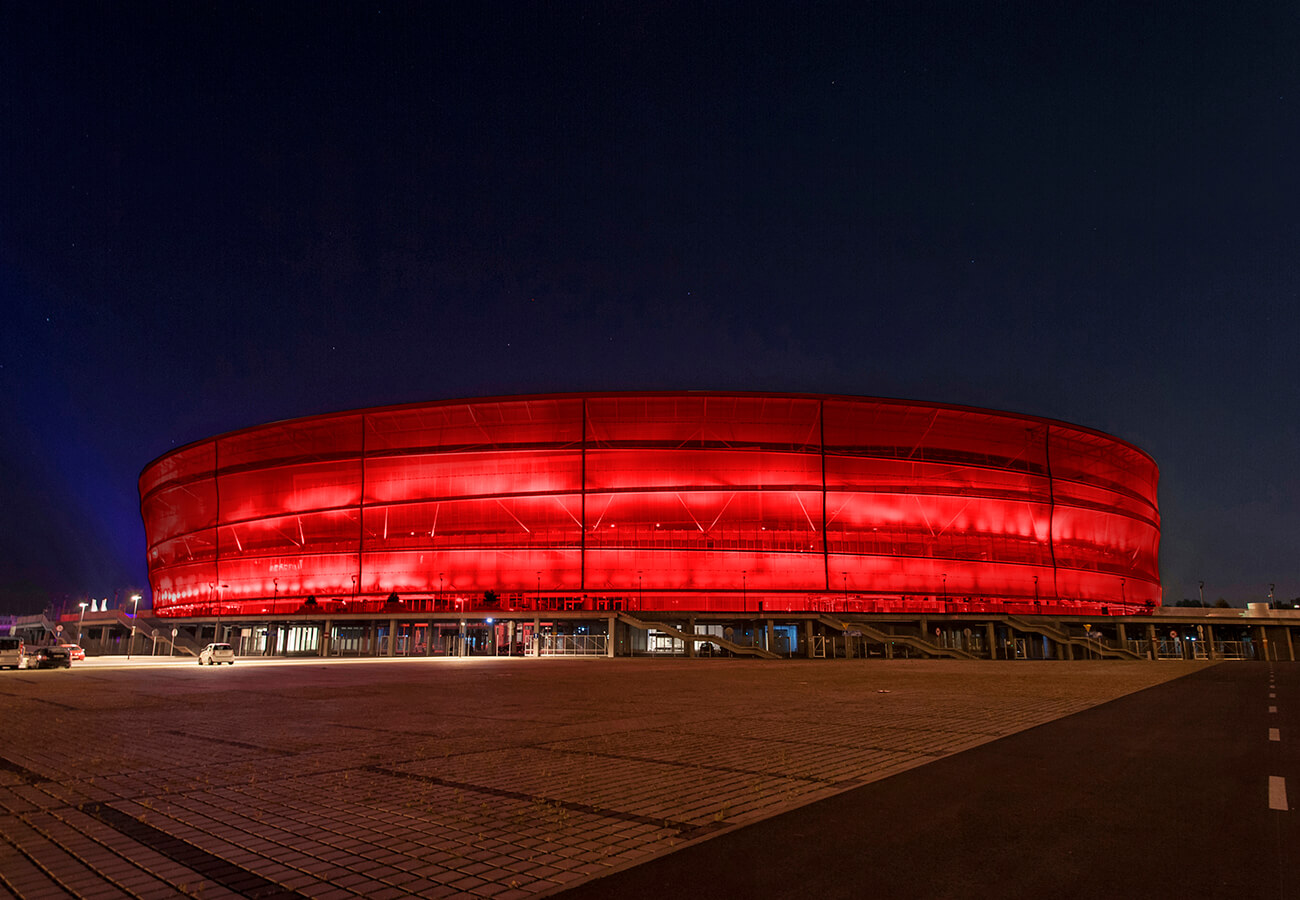 Walentynki "Pokaż, że kochasz!"
Stadion Wrocław przygotował liczne propozycje z okazji święta zakochanych. 14 lutego będzie można zabrać najbliższą osobę na lodowisko,  wspólnie zwiedzić obiekt i jego taras widokowy. Dla tych, którzy lubią ekstremalne emocje, istnieje możliwość skorzystania z nowej  atrakcji Stadionu – skoków wahadłowych w tandemie.
Wszystko w promocyjnej, walentynkowej cenie:
– Oferta specjalna na lodowisko – Zniżka za przytulanie – obejmij swojego partnera i otrzymaj wejściówkę na lodowisko za 10 zł.
– Walentynkowe zwiedzanie Stadionu Wrocław z możliwością dedykacji przez mikrofon dla bliskiej osoby. Start o 18.00 i 20.00. Rezerwacje i zapisy na dedykacje pod numerem tel. +48 606 492 692. Cena biletu wstępu wraz z dedykacją – 20 zł.
– Walentynkowe skoki wahadłowe w tandemie w cenie pojedynczego skoku – 119zł. Promocja obowiązuje jedynie 14 lutego w godzinach 9.00-15.30.
– oferta specjalna "Pokaż, że kochasz"   – 14 lutego między 18:30 a 21:00 oddajemy elewację zakochanym! Powiedz "kocham" w sposób, który najbliższa osoba zapamięta do końca życia!
Pary, które się do nas zgłoszą będą mogły wyświetlić na membranie stadionu swoje imiona. Limit to 15 znaków. Każdej z par oddajemy elewację na łącznie 60 minut w pętli co 2 minuty. Cena tego wyjątkowego prezentu to 600 zł brutto. Liczba wyświetlanych dedykacji jest ograniczona, obowiązuje kolejność zgłoszeń i wpłat.
Zapraszamy!
Więcej informacji: zwiedzanie@stadionwroclaw.pl lub tel: +48 606 492 692