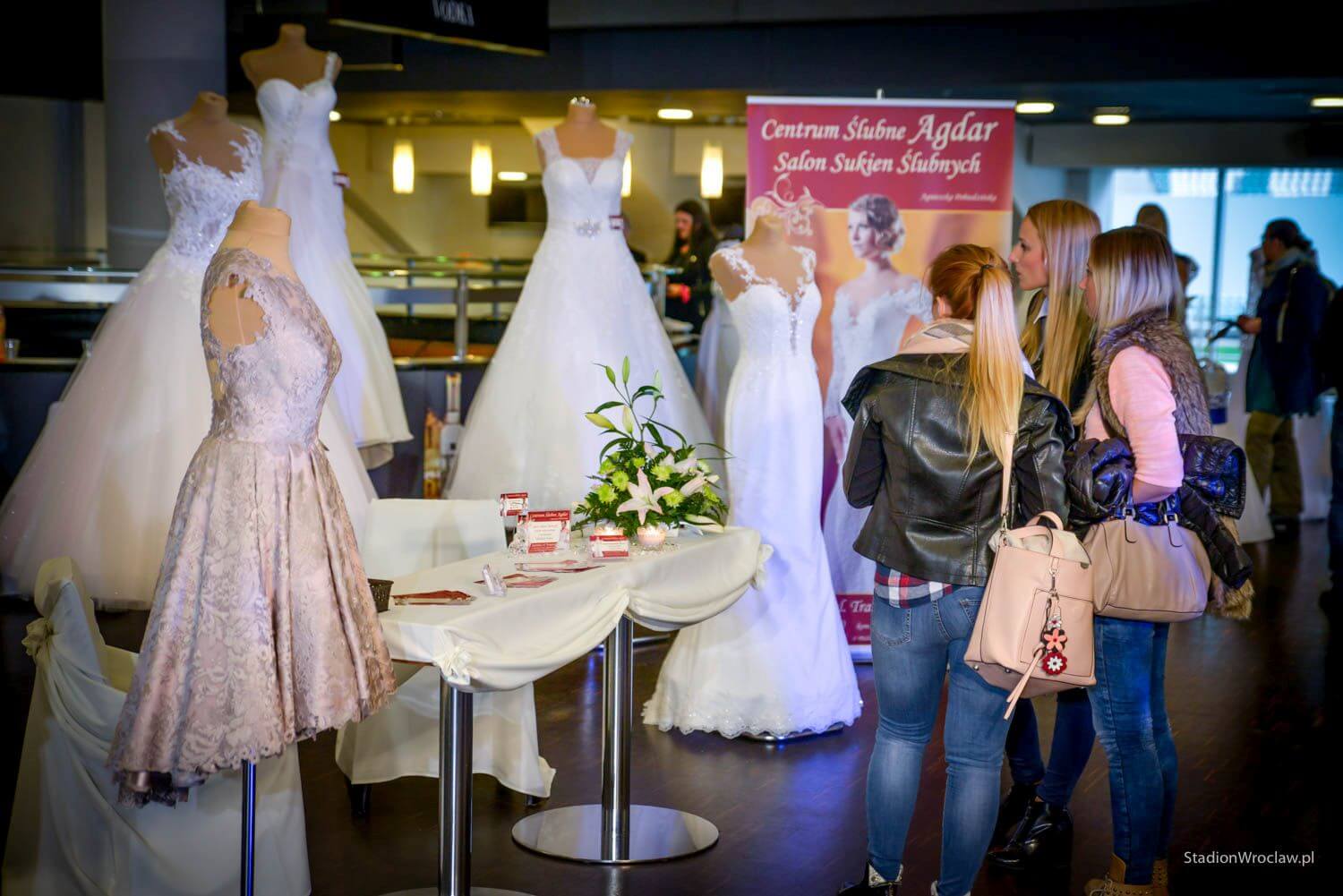 Wedding fair
WEDDING FAIR – 22 MARCH 2020
An unusual event combining fashion and entertainment at a high level
Very large area, one of the largest in Wrocław
Wedding and evening fashion shows, ballroom dancing shows and many other attractions
A great stage with sensational sound system and lit classes
Easy access to the stadium
Free parking for exhibitors and visitors
Available wedding catalog for clients
Access to the Mega Lower Silesian Wedding Fair (Stadion Wrocław) is available by public transport and car. The direct vicinity of the Wrocław Motorway Bypass and the integrated interchange junction connecting the tram stop with the Wrocław Stadion railway station allows you to reach the Stadium with all directions and city borders.
Access by car: Drivers from outside of Wrocław to the Stadium Wrocław get off the access roads to the Wrocław Motorway Bypass, and then take the exit to STADION WROCŁAW.
Access from the city's point of view: City center: 10 minutes, PKP / PKS station: 15 minutes, Wrocław Airport: 10 minutes
Access by public transport: Trams: 3, 10, 20, 31 Buses: 103, 128
Only with us free parking for visitors !!! Unlimited time !!!