Prestiżowe Centrum Piłkarskie zlokalizowane na samym Stadionie
Skontaktuj się z nami i zarezerwuj boisko dla swojej drużyny, w celach treningowych, meczowych lub turniejowych.
Zaufaj profesjonalistom, a kompleksowo zajmiemy się organizacją turniejów, imprez firmowych, eventów, spełniających najwyższe standardy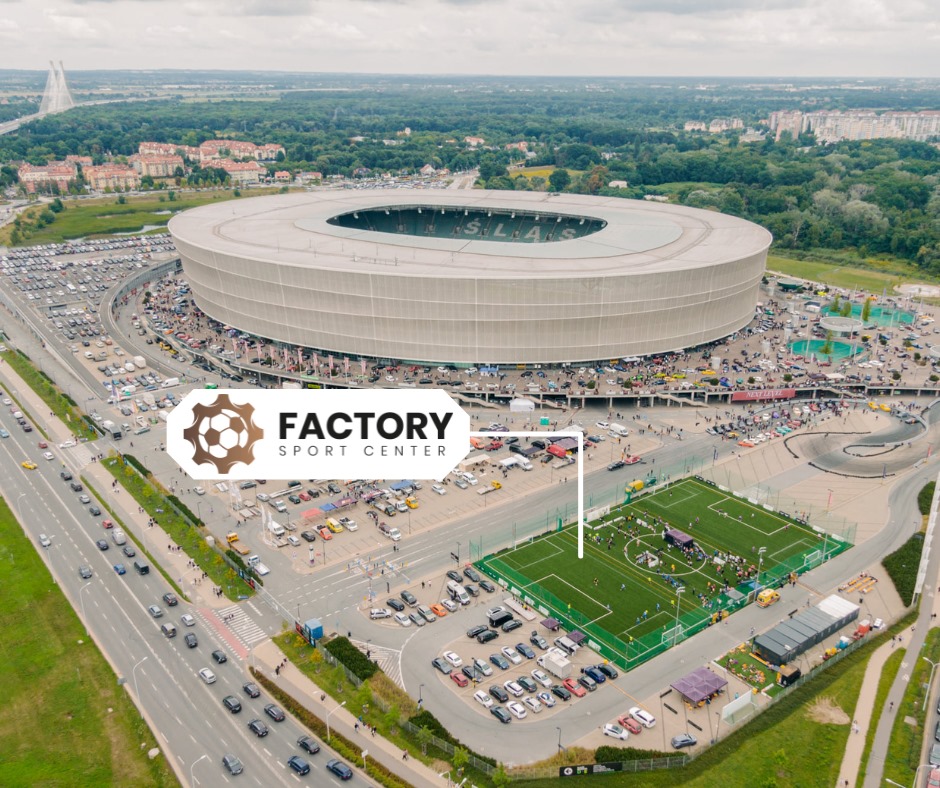 Dodatkowy sprzęt i usługi:
Boiska piłkarskie zlokalizowane na terenie jednego z największych obiektów piłkarskich w Europie. Każde z trzech boisk ma wymiary 24×45 metrów. Istnieje możliwość połączenia ich w jedno o wymiarach 70×45 metrów. Są one wykonane na panelach w systemie ModuliQ, bez zastosowania granulatu i z trawą generacji 4G. Aktualnie jest to najnowocześniejsza metoda budowy boisk piłkarskich, która znacząco podnosi jakość nawierzchni sportowych. Jest to modułowa podbudowa pełniąca jednocześnie funkcję drenażu, miękkich mat i samej nawierzchni do uprawiania sportu.
Przejdź do strony internetowej